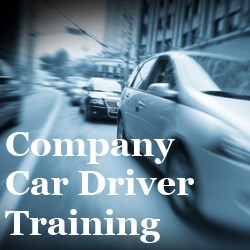 Driver training for company car drivers is an essential part of most companies' fleet safety management.
Our defensive driving courses are designed to mitigate risk from what the HSE regard to be 'the most dangerous work activity that most people do'. ("Driving at Work" – HSE INDG382)
Businesses have a duty of care to their employees, and drivers bear responsibility for their actions behind the wheel while at work. MTF have been helping companies to risk assess their drivers for over 15 years, and have provided defensive and advanced driving courses to countless drivers.
Driving courses are designed around the client's requirements. The more information you can provide us with, the better we can ensure you, and your drivers, are at the lowest risk possible. Our Driver and Vehicle Standards Agency Approved Driving Instructors (DVSA ADIs) are also Fleet Registered Driver Trainers. Holding advanced driving qualifications from driving organisations such as the Institute of Advanced Motoring and RoSPA, our coaches have a wealth of experience in working with real drivers, in real situations.
Courses can include elements such as:
licence, vehicle and eyesight checks
vehicle familiarisation
driver assessment
defensive driving training
eco-driving and fuel efficiency
advanced driving techniques
manoeuvring
skid avoidance
speed awareness
post incident rehabilitation
Professional driver training will improve driver and third party safety, reduce fuel consumption, maintenance and insurance costs, often covering the cost of the training. Companies have reported improved attitudes to the driving task and corporate image staff present to other road users.
For more information about our defensive, advanced and eco-driving courses for company car drivers, please contact us: